About Pastor John Loring
John majored in biology at Eastern University, reflecting his life-long appreciation of nature, and taught high school for two years in Erie, PA following graduation. But God kept calling and he enrolled in Eastern Baptist (now Palmer) Theological Seminary, Wynnewood, PA, to reconcile his faith with his scientific background. During his junior year, he met Kim and they were married the following year. After graduating in 1983, he became associate pastor of West Shore Baptist Church in Camp Hill. Their two daughters, Kelly and Heather were born there.
BCGV was excited to be celebrating 10 years with Pastor John in 2020!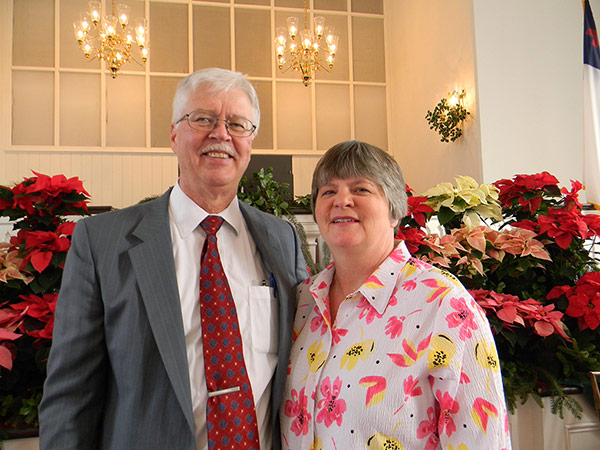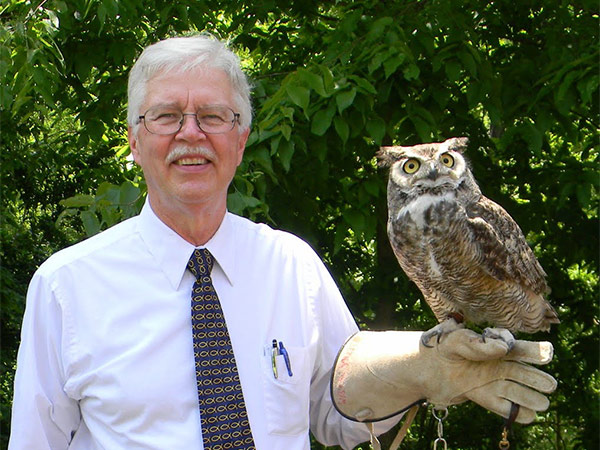 Ministerial Experience
2010 – Present: Pastor, BCGV
2003 – 2010: Pastor, Point Pleasant Baptist Church, Point Pleasant, PA
1993 – 2003: Pastor, Willow Grove Baptist Church, Willow Grove, PA
1983 – 1993: Associate Pastor, West Shore Baptist Church, Camp Hill, PA
1981 – 1983: Seminary Intern, Central Baptist Church, Woodbury, NJ
Formal Education
MDIV: 1983 Eastern Baptist (now Palmer) Theological Seminary
BS: 1978 Eastern University
Some Reflections from Pastor John
On the Church's Mission
Jesus commissioned the disciples to go into all the world to teach and make disciples of others. While the church needs to provide opportunities for discipleship, fellowship, worship and training, our mission is to the world that God loves. We are to serve as agents of God's kingdom in reaching out to all people with the good news of God's love and forgiveness. It is imperative that we define ourselves and show the community that we are an inviting, caring church community that loves God and serves the world.
On Community Involvement
Wherever we have lived I have tried to find ways to become involved with the greater community. In Camp Hill, that led me to the Yoke Fellowship meetings that were held with inmates at the Camp Hill state prison. In Willow Grove, I was involved with a crisis intervention group that worked with three local police departments, then with the Community Policing Department in Abington. In Point Pleasant, I became the official photographer for the local volunteer Fire and Rescue Company. Currently I am a volunteer at the Audubon Center at Mill Grove.
On Worship
Worship as takes place as we open our hearts to God through praise, confession, thanksgiving and service. It depends less upon the details of the worship service than it does upon the preparation of the heart.
On Christian Education
There is great value in Christian Education not only from the standpoint of knowing and understanding the teachings of Jesus and the will of God, but also from the perspective of knowing the other believers of our church so we can support one another, and bear one another's burdens.
On Pastoral Care
While it is the responsibility of the pastor to provide care and spiritual support during times of crisis, this should not prevent others from taking part in this important ministry.