What We Do – Who We Serve
In these difficult economic times, there are local families that struggle to put food on their tables each day. The Great Valley Food Cupboard, located in our Scott Building, provides food to local families needing an extra supply each month, proudly partnering with the Chester County Food Bank and others. It is open each Tuesday from 11am-2pm and the second Wednesday of each month, from 6pm-8pm. Any Tredyffrin/Easttown or Great Valley families needing support should call the church office at 610-688-5445 or email us for more details on signing up.
As you can imagine — filling the shelves for a food cupboard is a challenge! Donations from the community are critical to the success of any food cupboard. All types of non-perishable foods are needed. If you are involved with a group or neighborhood that would be willing to run an occasional food drive, or if you are just someone wanting to help out, please contact the Great Valley Food Cupboard through the church office at 610-688-5445 or via email. All offers of support are appreciated.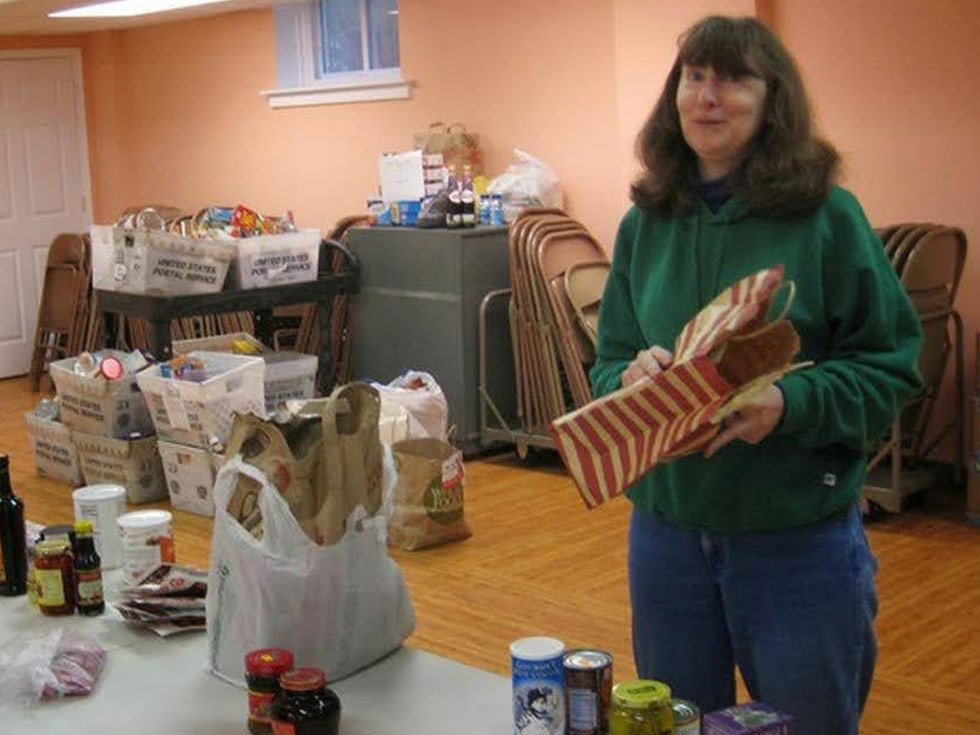 Suggestion Donations
If you are out shopping yourself and you are willing to buy something for the local food pantry — the best suggestion is to buy a bag of the foods below and then that bag will just be turned directly over to a family who comes to the pantry. They need all bags to be basically the same to make this easiest. We practiced with a Trader Joe type of bag and this is what should fit:
If you are able to get any cleaning supplies, paper towels, or TP as well — keep them separate but these would be helpful as well. All bags should be dropped off right in the vestibule of the Scott building, from 9-1 on Mondays through Thursdays. If the building is locked then leave all bags under the overhang. Someone is in and out each day. Thank you!