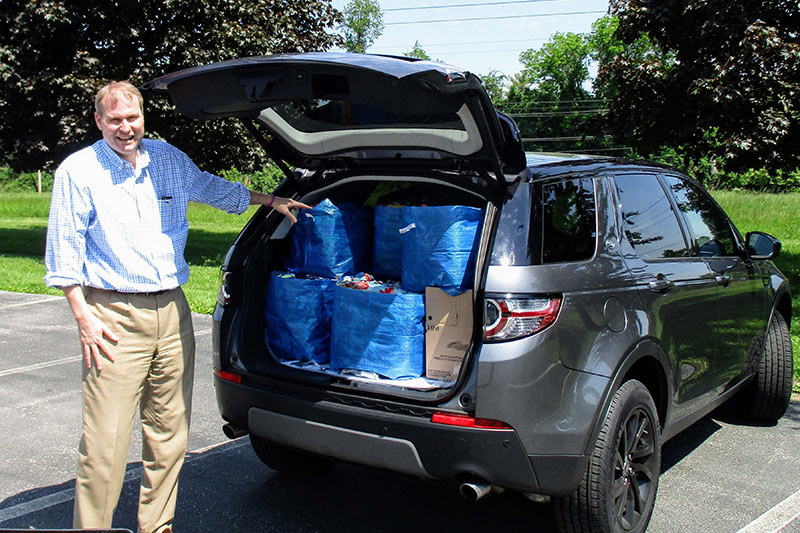 The Board of Mission Needs Your Help!
You can help the Board of Mission in their summer project: purchasing new school supplies for middle school and high school students, children of employees at Philadelphia Park Race Track who typically work at low paying jobs. We are assisting them with the cooperation of Chaplain Rick Bunker in his mission to support "back of the track workers and families." The supplies will be delivered to the track in time for the students who begin school on August 20th.
Join us on Sunday, August 14th, following our worship service. We will gather all the supplies and prepare them for delivery to the race track. Lunch will be served for all those who will be helping with this project. We hope you'll reserve some time that day to lend a hand. Everyone is welcome! Come get to know us!
Please send us supplies! The following list contains the suggested items for these students. If you would prefer to donate a gift certificate to Walmart or Target so that they can purchase their own supplies, that would also be appreciated. You may bring or send your donated supplies and gift cards to the church office (address below) anytime during the summer and we will store them for you.
Staples in the Gateway Shopping Center is helping with this effort. You can go to their website, order supplies and have them delivered to:
Baptist Church in the Great Valley
945 N. Valley Forge Road
Devon, PA 19333
Phone: (610) 688-5445
Contact Lynda Mansfield with any questions. Thank you in advance for your generous help!
Supply List
Backpacks
Composition and Spiral Notebooks
Scissors
Pens, Pencils, and Erasers
Rulers
Pencil Cases
Markers
Folders
Loose Leaf Paper/Notebook Paper/Binders
Glue Sticks
Calculators: Texas Instruments TI-30XIIS
Gift Certificates ($25 or $50) to Target or Walmart
Watch the video below about Chaplain Rick Bunker's ministry at the Parx Casino and Race Track, and our support of his work during Covid difficulties.