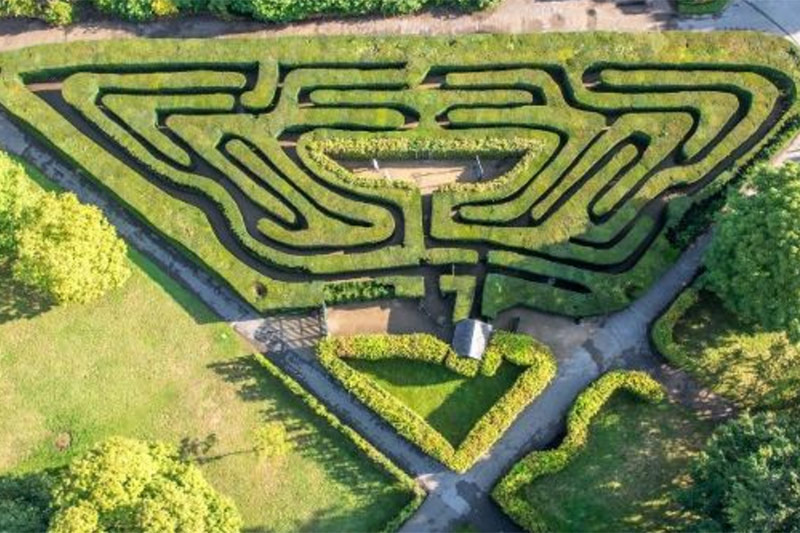 I have read that Hampton Court Palace, located about 12 miles from the center of London, is one of the most popular tourist destinations in England.
Part of its draw is the hedge maze, which is the oldest surviving hedge maze in Britain. The maze, planted between 1689 and 1695, was commissioned by King William III of Orange.
It was laid out in a trapezoid shape, covers about a third of an acre, and contains about a half mile of paths. I'm glad that it's not my job to keep it trimmed! While not as large or as difficult as more modern mazes, it will still take between 20 to 40 minutes to reach the center. The maze contains a number of dead ends and intersections where a choice must be made. A modern innovation is a sound system that provides snippets of conversation, and bits of laughter aimed at luring visitors down certain paths.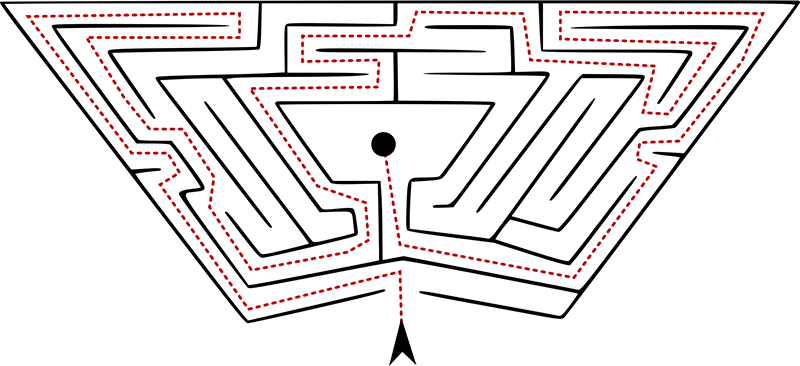 How would you go about getting through a crazy maze? Keeping an eye on the sun could at least keep you oriented as to north, south, east or west. Perhaps you could ask people who were leaving the maze for a few words of advice or direction. If you were to take this issue of the 'Friday News' along with you on your next trip to London, you could use the map above or the photo from the air. Some people prefer written directions and to those I would say turn left upon entering and at the intersections that follow turn right, right, then left, left.
So, how will we get through the year ahead without getting lost or stumbling down blind alleys? In Paul's letter to the Philippians, he gives some good advice as to how to keep our bearings: Whatever is true, honorable, just, pure, pleasing, commendable, if excellent and worthy of praise, think on these things! (4:8)
It can certainly help to talk to others with experience, to listen to the direction from Scripture, and to ask the one whose perspective is from on high!
Your pastor and friend,
John Loring